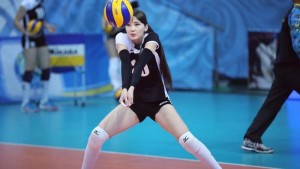 July 04, 2020, 17:02
The Kazakh woman became a player of the Italian volleyball team "Volalto Caserta", Vesti.kz reports. The club announced the signing of a two-year contract with Altynbekova. The financial details of the agreement were not disclosed.
The following season, "Volalto Caserta" will play in Series A1 – this is the main women's league in Italy. The club in the past season took the last, 14th place, but avoided relegation to the second division due to the early completion of the championship in connection with the coronavirus pandemic.
Not so long ago, Altynbekova thanked the Al-Wasl club from the UAE for the season, which she joined in December 2019, and made her debut in January. In March, Instagram made a video of Altynbekova's dance before one of the matches. Later she commented on the sensational video.
Before the UAE, 23-year-old Altynbekova played for Almaty, and in 2015 she played for the Japanese club GSS Sunbeams.
Sabina Altynbekova is called one of the most beautiful athletes in Kazakhstan.
Il Primo Forum Bilaterale Italo-Kazako si è' tenuto il 14 novembre a Nur Sultan, la capitale del Kazakistan. All'evento, organizzato nell'ambito della visita di lavoro del Sottosegretario degli Affari Esteri della Repubblica Italiana On. Manlio di Stefano, hanno partecipato oltre 200 rappresentanti di comunità imprenditoriale, società nazionali, agenzie governative dei due paesi.
Nel suo discorso il Sottosegretario degli Affari Esteri On. Manlio di Stefano ha sottolineato le eccellenti relazioni economiche bilaterali e il contributo che le imprese italiane possono garantire per la diversificazione del sistema produttivo del Kazakhstan.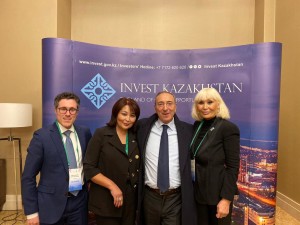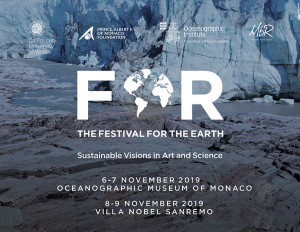 Il "Festival For The Earth"  – Festival per la Terra  – annuncia la sua quarta edizione che si svolgerà nella prestigiosa cornice del Museo Oceanografico di Monaco il 6 e 7 novembre 2019 e a Sanremo nella splendida Villa Nobel l'8 e il 9 novembre 2019. 
Scienziati, ricercatori, artisti e un Premio Goldman si alterneranno durante il Festival, per esplorare nuove visioni eco-responsabili tra Arte e Scienza.
La partecipazione di artisti di fama internazionale aprirà la nostra mente verso nuove prospettive secondo lo spirito ecologico e sostenibile del Festival.
La Fondazione Cuomo de Monaco e l'IGTIC (International Green Technology Investment Center) di Astana –Kazakistan sono i nuovi partner dell'edizione 2019.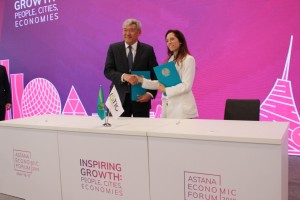 Monaco, 14 ottobre 2019 – Siamo lieti di annunciare la quarta edizione del "Festival For The Earth" – Festival per la Terra –  che si terrà al Museo Oceanografico di Monaco il 6 e 7 novembre 2019 e nella splendida cornice di Villa Nobel a Sanremo l'8 e 9 novembre 2019. Una serie di conferenze internazionali in cui scienziati, ricercatori, creativi e attivisti di diversi paesi metteranno in evidenza stili di vita eco-responsabili e modelli di business sostenibili. Questo evento si propone di sensibilizzare il grande pubblico attraverso la divulgazione di trasformazioni necessarie e alternative utili a risolvere i problemi ambientali del nostro secolo. Per la sua edizione 2019, il Festival beneficia della partecipazione di specialisti ambientali, economisti e scienziati ed imprenditori che introdurranno nuove idee in grado di promuovere l'uso responsabile delle risorse sulla Terra, ma anche di specialisti della comunicazione che desiderano risvegliare la coscienza comune sulle tematiche legate al cambiamento climatico.
Anche ques'anno la manifestazione manterrà il suo carattere all'avanguardia, coerente con l'origine dell'evento che si basa su un progetto artistico di trasformazione sociale voluto dalla fondatrice e organizzatrice, Maria Rebecca Ballestra.
Il Festival For the Earth è organizzato da MbR Art e dall'Università Ca 'Foscari di Venezia con il sostegno della Fondazione Principe Alberto II di Monaco, dell'Istituto Oceanografico – Fondazione Alberto I Principe di Monaco, del CMCC (Centro Euro-Mediterraneo cambiamento climatico) e della Fondazione Cuomo.
Programma dettagliato e biografie dei partecipanti sul sito web www.festivalfortheearth.com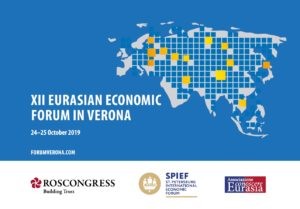 The key theme of the Forum was the Economy of trust and business diplomacy from the Atlantic to the Pacific. Discussions touched on the fact that trust is a required element of the long-term growth and development of the global economy. It was noted that establishing a dialogue between the European Union and the Eurasian Economic Union on political and economic cooperation is of vital importance. The Forum participants also discussed new projects and models for intergovernmental collaboration and economic cooperation in the present day in areas such as the energy, industrial, technology, transport, agriculture, and agribusiness sectors.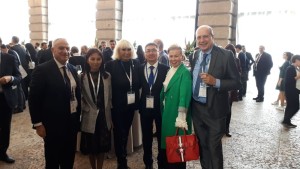 Nur-Sultan, 23 September, 2019 – Karachaganak Petroleum Operating B.V. took part in Kazakh-Italian Business Forum:  Bilateral Cooperation in the Oil and Gas Industry.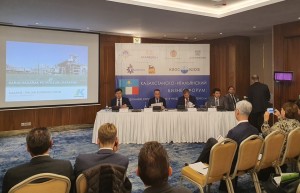 The Forum has been also attended by representatives of the RoK Ministry of Energy, Embassy of Italy in Kazakhstan, KAZENERGY Association, National Chamber of Entrepreneurs Atameken, KazService Association, KazMunaiGas, Eni, TCO, NCOC and other Kazakhstani and Italian middle and small companies of the oil and gas industry.
Marat Karimov, KPO Vice General Director, addressing the Forum participants presented an overview of the Karachaganak production activity and performance, plateau extension projects, local content achievements and social infrastructure projects.
"As of today, KPO shareholders total investments into development of Karachaganak Field have exceeded $25 billion, and since the signing of the Production Sharing Agreement in 1997, the share of local content in KPO procurement exceeded 7 billion US dollars.
Over the last several years, KPO has been steadily building up the Local Content in KPO current activities and the Projects. This strategy applies to all areas and activities. Our efforts are resulting in improvement of Local Content performance from 47% in 2014 to 60% in 2018", Marat Karimov noted.
KPO actively supports Kazakhstan in industrial programs on development of local companies and implements a large number of initiatives aimed at fostering cooperation between international and local producers of goods and services. KPO ensures by thus  the mutual integration and transfer of advanced technologies to involve local companies in more complex activities and the know-how transfer to the industrial sector of the Republic of Kazakhstan.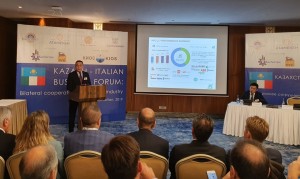 Karachaganak Petroleum Operating B.V. – KPO
September 24, 2019
The KAZAKHSTAN ENERGY WEEK's key occasion will be the XII KAZENERGY Eurasian Forum (September 25-27), which is a major international event in the region's energy sector. The Forum traditionally attracts high-profile participants from governments, international energy organizations, diplomatic missions, local and foreign energy companies.
The business program of the KAZAKHSTAN ENERGY WEEK will also include a number of topical events such as interactive discussions on the development of oil and gas industry, presentation of the Nazional Energy Report, road-show of energy investment projects etc. The technological innovations in the energy sector will be demonstrated during the KAZENERGY interactive exhibition.
This event is a platform for discussions of strategic initiatives for further effective and sustainable development of the energy future of Kazakhstan.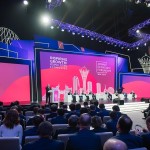 The XII Astana Economic Forum, the largest annual business event in Eurasia, took place in Nur-Sultan on 16-17 May. Politicians, investors, economists and world-renowned scientists discussed the global challenges of our time, focusing on the theme of this year's Forum: "Inspiring growth: people, cities, economies".
5,600 delegates and 460 speakers from 74 countries participated in the Forum. In addition, 381 journalists from 30 countries covered the event. Six venues were used – the Congress Center, the Hilton Hotel, the Astana International Financial Centre, the Astana Hub, St. the Regis Hotel and the Rixos Hotel.
For the first time in the 12-year history of the Forum, a completely new discussion format, unique for Kazakhstan, was held – the First Kazakhstan Forum on Achieving Sustainable Development Goals. The round table was organized for finance ministers and heads of central banks, with the participation of the International Monetary Fund (IMF). In addition, AEF Talks was organized for students and young people, which included open public lectures and meetings with Nobel laureates and politicians. The press center also organized one-on-one debates among speakers, in front of the media.
On the first day of the Forum, the plenary session was opened by Nursultan Nazarbayev, the First President of Kazakhstan, who initiated the AEF 12 years ago. He stressed the important role of the Forum in overcoming regional and global challenges.
"Ideas and recommendations discussed here in the past helped Kazakhstan to a great extent react to global challenges in a timely manner and successfully overcome difficulties. Kazakhstan's development model, despite of all the circumstances and forecasts, proved its sustainability and efficiency. We set ambitious goals and we have reached them", the First President said.
Christine Lagarde, the Managing Director of IMF, began her speech with the words of the famous Kazakh poet Abai Kunanbayev[l1] : "Walking slowly, step confidently." In her opinion, this wisdom can be the key to developing effective measures to achieve inclusive growth in the countries of the Caucasus and Central Asia. Ms. Lagarde stated that Kazakhstan and other regional countries have great potential for further development.
Armen Sarkissian, the President of Armenia, pointed out that not only heads of states, but all people should participate in the creation of a new system. He said: "Avoid calamities, design a world for newly born children. They live in a completely different world. I hope that the system we want to create will survive not only the competition between large countries but the main difficulties of a changing world."
Sberbank CEO Herman Gref, who is known for his passion for education, said: "We are all students. We try to be guided by the principle of Mahatma Gandhi – 'Live as if you were going to die tomorrow. Learn as if you would live forever'."
Other Forum participants voiced the following opinions:
Jeffrey Sachs, Professor at the Columbia University: "Kazakhstan is one of the leaders in the field of commitment to peace";
Armida Salsiah Alisjahbana, Under-Secretary-General of the UN and
Executive Secretary of the United Nations Economic and Social Commission for Asia and the
Pacific: "Kazakhstan has great potential for achieving sustainable development goals";
Juan Manuel Santos, former President of Columbia and Nobel Peace Prize winner in 2016: "Over the past few years, the progress of the sustainable development goals has been phenomenal, but this is not enough";
Stanley Fischer, former Vice Chairman of the US Federal Reserve Board of Governors: "Productivity growth is very difficult to predict. We just do everything in our power. "
The AEF has always been a platform for concluding important agreements and memorandums. This time is no different. 43 agreements were signed at the Kazakhstan Global Investment Roundtable, totaling 8.7 billion dollars.
In particular, in the field of gas chemistry, the Mayor's Office of the Mangystau region and Singaporean company Westgasoil signed an agreement on cooperation in the project of methanol and olefins production. The implementation of the project will localize the production of chemical products and promote export through the development of the gas chemical industry of Kazakhstan.
In order to develop exports, Yıldirim Holding (Turkey) and the Mayor's Office of the Zhambyl region signed an agreement on the construction of a soda ash plant in the Zhambyl region, with the design capacity of 400,000 tons per year.
An agreement was also signed between KAZAKH INVEST and the Russian investor of Agricultural Industrial Holding "ECO-Culture" to construct greenhouse complexes, in order to export agricultural products. In the food industry, a Memorandum of Cooperation was signed by the Mayor's Office of the Pavlodar region and the Beijing NAALE GROUP (China) for the construction of a sugar factory.
In the field of transport and logistics, YDA Holding (Turkey) signed an agreement with the Mayor's Office of the Turkestan region on the construction and operation of an international airport. This will be the first airport in the history of Kazakhstan constructed from scratch. In addition, an agreement was signed by KAZAKH INVEST and the AEON Corporation (Russia) to create a logistics hub on the territory of the international airport in Aktobe.
In the mining and metallurgy sector, an agreement was reached between Canarax Trading LLC (UAE) and the Mayor's Office of the Pavlodar region on the production of technical silicon with the prospect 165,000 tons per year capacity. The plant's products will be used for the production of metal alloys, organic compounds, electronics and solar energy.
In the field of healthcare, an agreement was signed with the Shanghai Constructions Group (China) on the construction of a multidisciplinary clinic with 1,000 beds in Shymkent. It is planned that the state of the art clinic, equipped with new technologies and tools, will provide a full range of medical services and will become the only center of proton therapy in Central Asia.
In the field of education, a Road Map for the implementation of the project "Construction of an Educational Metropolis – Kindergarten, School, College, University" was signed with Singaporean investor Kinder World in three cities: Nur-Sultan, Almaty and Shymkent. In the coming years, a network of international schools, colleges and universities will be built in the capital of Kazakhstan.
In addition, agreements were reached on projects such as the construction of data centers and the implementation of 5G in Kazakhstan.
A memorandum of understanding was signed between the Eurasian Economic Commission (EEC) and the United Nations Economic and Social Commission for Asia and the Pacific (UNESCAP). The document was endorsed by Timur Zhaksylykov, a member of the EEC collegium, and Armida Salsiah Alisjahbana, Deputy Secretary-General of the United Nations, Executive Secretary of UNESCAP.
The international media noted the effectiveness and credibility of the Forum. Euronews described the AEF as one of the most influential international platforms, where issues of the development and restoration of the world economy and the financial system are being discussed. Bloomberg also considers the AEF the main discussion platform in Central Asia: "Since the launch of the Forum 11 years ago, the event has become one of the most influential international platforms for discussing the issues of the world economy".
The Forum's foreign guests noted the high level of organization of the event, including excellent planning at the venues, developed infrastructure, interesting discussion formats, a memorable opening ceremony of the plenary session and an original design of the halls. Many participants shared the opinion that "the AEF was free from the official narrative, the communication was highly valued here." The productive, lively dialogues fully correspond with the concept of the Astana Economic Forum.
These are the results of the AEF-2019, organized this year by Astana EXPO-2017. The next 2020 Forum is promising to be just as spectacular as this year.
http://astanaeconomicforum.org
Photo from Akorda.kz
20th of May, 2019