Nur-Sultan, 23 September, 2019 – Karachaganak Petroleum Operating B.V. took part in Kazakh-Italian Business Forum:  Bilateral Cooperation in the Oil and Gas Industry.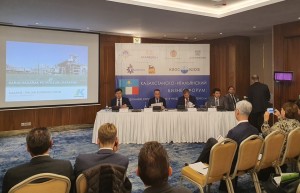 The Forum has been also attended by representatives of the RoK Ministry of Energy, Embassy of Italy in Kazakhstan, KAZENERGY Association, National Chamber of Entrepreneurs Atameken, KazService Association, KazMunaiGas, Eni, TCO, NCOC and other Kazakhstani and Italian middle and small companies of the oil and gas industry.
Marat Karimov, KPO Vice General Director, addressing the Forum participants presented an overview of the Karachaganak production activity and performance, plateau extension projects, local content achievements and social infrastructure projects.
"As of today, KPO shareholders total investments into development of Karachaganak Field have exceeded $25 billion, and since the signing of the Production Sharing Agreement in 1997, the share of local content in KPO procurement exceeded 7 billion US dollars.
Over the last several years, KPO has been steadily building up the Local Content in KPO current activities and the Projects. This strategy applies to all areas and activities. Our efforts are resulting in improvement of Local Content performance from 47% in 2014 to 60% in 2018", Marat Karimov noted.
KPO actively supports Kazakhstan in industrial programs on development of local companies and implements a large number of initiatives aimed at fostering cooperation between international and local producers of goods and services. KPO ensures by thus  the mutual integration and transfer of advanced technologies to involve local companies in more complex activities and the know-how transfer to the industrial sector of the Republic of Kazakhstan.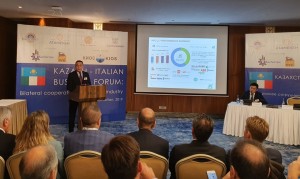 Karachaganak Petroleum Operating B.V. – KPO
September 24, 2019