Ing. Paolo Ghirelli, Presidente della Camera di Commercio Italo-Kazakhstan:
– La cooperazione economica con il Kazakhstan si sta sviluppando, sopratutto nel settore del petrolio e del gas. Ci sono molte aziende italiane in questo settore. Devo dire che e' stata istituita una cooperazione veramente efficace tra i nostri paesi. Le autorita' del Kazakhstan creano un buon clima economico nel paese.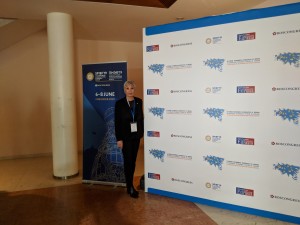 On 31 October – 2 November, 2018 we invite you to the 13th Central Asian International Agriculture Exhibition – AgroWorld Kazakhstan 2018, which will be held at: Pavilion 10, KCBC "Atakent", 42, Timiryazev Str., Almaty
Dear visitors, to get a free badge to visit the exhibition, you need to enter a promo code – AWK2018KP
Link https://www.agroworld.kz/en/get-e-invitation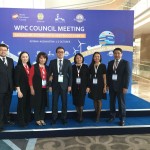 October 2, 2018 in Astana at the Hilton Astana Hotel hosts a conference on "Investment opportunities: new solutions for sustainable growth. "By the organizers KAZENERGY Association jointly with the Ministry of Energy of the Republic of Kazakhstan. This Conference is held within the framework of the World Petroleum Council (WPC) Meeting. The Conference is aimed at demonstrating new investment opportunities of the Republic of Kazakhstan to the heads of delegations of the WPC National Committees, providing a unique opportunity to strengthen the international authority of the country, as well as giving a powerful impetus to the investment cooperation with many countries across the world..
These days in Astana, meeting of the World Petroleum Council is held. WPC is a large international non-profit organization that unites both OPEC and non-OPEC countries and provides a neutral and non-political platform for participation of major international oil and gas companies. The WPC members include 63 world countries, which represent over 95% of the global oil and gas production and consumption.