Kazakhstan interested in transporting oil via BTC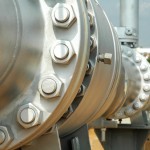 Kazakhstan is interested in transporting oil within the second development phase of the Kashagan field through the Baku-Tbilisi-Ceyhan oil pipeline," Azerbaijani Minister of Industry and Energy Natiq Aliyev said in a speech at the seventh General Assembly session of Asian political parties in Baku on Thursday.
He said the parties discussed this issue at the ninth session of the Azerbaijan-Kazakhstan intergovernmental commission on economic cooperation in Astana in September.
Transportation of 23 million tons of Kazakh oil is planned at the initial stage within the Trans-Caspian oil transportation system and this figure will increase to 35 million tons and possibly up to 56 million tons in the future.
Kashagan is one of the largest fields discovered in the past 40 years. According to analysts, Kashagan has the potential to unite the top five largest oil companies in the world. Kazakh geologists estimate geological oil reserves at 4.8 billion tons. According to the project operator, total oil reserves are 38 billion barrels (six billion tons), with a recoverable volume of about 10 billion barrels. Natural gas reserves are estimated at over one trillion cubic meters.
The companies developing the project are planning to begin commercial production at Kashagan in the first quarter of 2013.