KazMunaiGas, MOL signs SPA for share sale in JSC Karpovskiy Severniy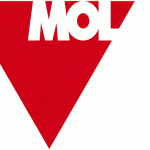 KazMunaiGas Exploration Production JSC ("KMG EP") concluded the Share Purchase Agreement with MOL Hungarian Oil and Gas Plc. ("MOL") on sale of 49 percent of shares in Karpovskiy Severniy JSC, KMG reported on Thursday.
Karpovskiy Severniy JSC is a subsoil use right holder under the contract for exploration of oil, gas and condensate at Karpovskiy Severniy contract area in the Western Kazakhstan region.
As a result of this transaction KMG EP will form a joint venture with MOL to conduct further exploration activities on Karpovskiy Severniy exploration block.
According to the report, the 49 percent share in Karpovskiy Severniy JSC will be sold with premium to the initial purchase price and subject to price adjustment at closing.
"The transaction is subject to the consent of the Ministry of Oil and Gas in Kazakhstan, the waiver of state priority right and approval of the Kazakh and the EU antimonopoly bodies," the report says.
The Karpovskiy Severniy block is located approximately 40 km northwest of Uralsk, in the vicinity of Fedorovskiy block and existing discoveries, at the northern edge of the Caspian Depression. The license area is 1,670 sqkm.
As a result of previous exploration activities, the area is extensively covered by seismic data and information gathered from numerous wells proves the presence of a working hydrocarbon system. Remaining, planned work programme includes the drilling of two deep pre-salt exploration wells along with minor seismic acquisition.