New General Director appointed at Kaztransgas Onimderi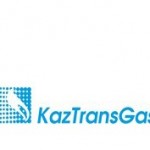 Bolat Tusupov has been appointed as a new general director of KazTransGas Onimderi company in accordance with a decision of KazTransGas Board of Directors, KazTransGas said on Thursday.
Earlier, Tusupov served as advisor to Director General at Transmash company.
KazTransGas Onimderi former director has been appointed as Chairman of Autogas company Board (a subsidiary of KazTransGas Onimderi company).
KazTransGas company was established in 2000 to organize the work in the oil and gas industry and to work on the corporate asset management in the exploration, production, transportation and distribution of gas.
KazTransGas Onimderi's main activities are: organizing, exploiting, maintaining and servicing the infrastructure of liquefied and compressed gas consumption, as well as other types of hydrocarbons and fuel resources.