Tengizchevroil to complete overhaul of two major objects in Kazakhstan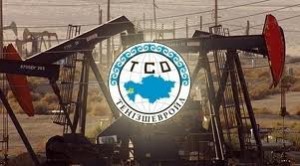 The first overhaul of the Second Generation Plant on "Tengiz" is completed, Thursday's company report said. Tengizchevroil involved more than 6 thousand people, who worked a total 2.6 million man-hours.
"We outdid all indicators in technical security and time adherence," the construction manager Gary Ank said.  "The local contractors have managed to successfully involve a huge number of workers, mostly local Kazakhs," he said.
This was the first simultaneous service maintenance overhaul on the two facilities, a type-SGP and the Tengizchevroil sour gas facility.  "The overhaul was implemented according to the plan and in the framework of budget," Brad Midlton, the general manager on maintenance noted.  "Following the completion of the overhaul, we started the launch of the plant and brought production to full capacity, considering safety standards," he said