Kazakhstan Agriculture Ministry sums up spring sowing campaign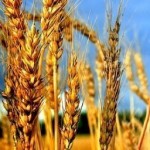 "We can sum up the results of the spring sowing campaign. Agricultural crops were sown on the area of 21.4 million hectares this year (during winter and spring campaigns), which stands near the level of 2012. The spring sowing area made 18.6 million hectares against the forecast 18.5 million. Diversification of crops is growing. Area sown by wheat was slashed by 355 thousand hectares this year compared to 2012 and made 12.7 million hectares," Mamytbekov said at the government meeting.
According to him, farmer loans totally worth 25 billion tenge ($166.7 million) were prolonged and 2.9 billion tenge ($19.3 million) of insurance payments were made from the budget to ensure high quality of the sowing campaign.

"60 billion tenge ($400 million) of budget loans were issued this year; they also included loans against guarantees of social-entrepreneurs corporations. This enabled farmers who had no collateral to perform the spring sowing works at a high quality. 323 thousand tons of fuel were sold at slashed prices, which also had a positive effect on the sowing campaign," the Minister said.
Besides, he stated that anti-locust operations were completed in southern Kazakhstan, but were still in process in western and northern part of the country.
"It is currently the biological peak of locusts activity but the situation is under control," Mamytbekov said.
For more information see:http://en.tengrinews.kz/markets/Kazakhstan-Agriculture-Ministry-sums-up-spring-sowing-campaign-20159/