Old facilities will not be demolished within construction of EXPO-2017 buildings in Astana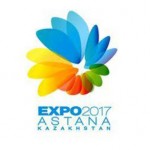 Old facilities will not be demolished when constructing buildings for the international exhibition EXPO-2017 in Astana, Central Communications Office for the President of Kazakhstan reported.
"The organizers are interested in avoiding any demolition of existing buildings, as well as efficiently use of facilities, to be built within the EXPO, after the exhibition," Talgat Ermegiyaev, Board Chairman of the National Company "Astana EXPO – 2017" said in an interview with the Central Communications Office.
He said the preparation for the exhibition is well underway. The company will submit the first report on the ongoing work to the government in May, and the defence of the registration dossier is scheduled for late October.
"As for the construction, first it is necessary to have a master plan in hand, architectural and draft designs, feasibility study, as well as design estimates. It will last until the end of the year. Next year we will start only development of construction project. Maybe we will divide it into stages, work papers will be issued on a certain stage of construction, and I suppose in late April – early May 2014, we have to start construction," Ermegiyaev said.