Kazakhstan's attractive and ambitious pharmaceuticals sector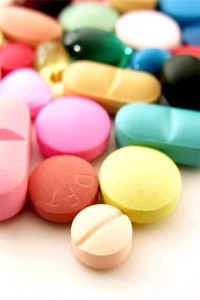 FT _ More and more multinationals are entering the pharmaceuticals sector in Kazakhstan, drawn by steadily growing demand. The government wants to accelerate the process and officials are busy negotiating with foreign companies, urging them to come. But its target of boosting domestic pharmaceutical production to 50 per cent of consumption by 2014 still looks over-ambitious.
Several new pharmaceutical deals were signed off in the final months of 2012, bringing yet more multinationals to a market where three of the top five companies are now controlled by foreign investors.
Prague-based Favea Europe signed an agreement with Romat, one of Kazakhstan's largest drug makers, on October 24 during a visit to the Czech Republic by President Nursultan Nazarbayev. Romat plans to build two new pharmaceutical factories in the northern towns of Pavlodar and Semey at a total cost €37m. Also in late 2012, Alma Pharma and Turkey's Abdi Ibrahim Global Pharm announced plans to build a $60m factory in the country.
The most significant deal to date was struck in September 2011, when Poland's Polpharma acquired Chimpharm, Kazakhstan's largest pharmaceuticals company, and announced plans to invest $85m in the Shymkent-based company including the construction of a new factory. Chimpharm and Nobel, an offshoot of the Turkish company that set up production in Almaty in 2004, are two of Kazakhstan's top six drug companies, and together account for up to 90 per cent of all pharmaceuticals produced in the country.
Kazakhstan has seen several other international drug giants open offices, including GlaxoSmithKline, which in June last year signed a cooperation agreement with the government that will involve the local production of GSK's vaccines and drugs.
A steep increase in demand for pharmaceuticals, driven by Kazakhstan's growing middle class and its increasingly sophisticated medical system, has caused a corresponding rise in imports. In 2011 it imported medicines worth around 142bn tenge ($940m), around 86 per cent of total consumption, according to IHS Global Insight. The remainder – almost entirely generic medicines – was produced by local companies.
Astana has responded by launching a new strategy for the sector aimed at increasing domestic production to supply 50 per cent of the drugs consumed within Kazakhstan by 2014. This is part of a broader government policy of diversifying the economy. But it is also intended to prevent state healthcare costs from spiraling, since the state accounts for around 45 per cent of pharmaceutical purchases.
There has already been some success in increasing both the quality and the quantity of domestic pharmaceuticals. Polpharma is bringing Chimpharm's manufacturing into line with international Good Manufacturing Practice (GMP) standards; the factory Abdi and Alma are building will also comply with the standard. "Both of the two largest domestic producers are in the process of implementing GMP standards, with the state planning to rely on seven domestic companies to drive forward domestic industry growth via different investment programmes," says Kavita Rainova, an analyst at IHS.
The government's plan has, however, been criticised for being over-ambitious and unrealistic. There are various obstacles to competition in Kazakhstan's pharmaceutical and medical markets, according to research from Kazakhstan's agency for competition protection, released in December . The agency is now drawing up proposals for removing barriers to entry in the pharmaceuticals and related sectors.
As of late 2012, "domestic production in Kazakhstan is estimated to account for around 15 per cent of the market in value terms. This is considerably below the 50 per cent domestic share target by 2014, which may potentially lead the government to consider revising the timeframe," Rainova says.
Market dynamics are also set to change when Kazakhstan, co-founder of a customs union with Belarus and Russia, enters the World Trade Organisation (WTO). "While the customs union is expected to be beneficial to the domestic pharmaceutical industry, Kazakhstan has secured a five-year transition period before fully implementing the customs union requirements," says Rainova. "One angle of Kazakhstan's entry to the WTO which would be positive for the foreign originator companies is the enforcing of TRIPs [Trade-Related aspects of Intellectual Property rights] and data exclusivity."
WTO director general Pascal Lamy told journalists in Moscow on January 17 that Kazakhstan's entry to the WTO "could be doable this year".